"I feel like I have a new car!!! Thanks so much."
- Julie
"I had my 1967 Saab Model 96 (yes, it has a 2-stroke engine) rubbed out, waxed and detailed. What a major difference! There was gold underneath! My Saab looks just like new! It really looks like it belongs in a museum!! It was so much better looking than I ever could have imagined." - Denny
Hi, Hannah: Thank you for the picture... so happy that my car looks great due to Classic Appreciation. The scratch that ran along the driver's side has been removed, and the car looks terrific!  I called Suburban Mazda sales and service to give a great review!  The car looks much better than I in the picture, I must say, as I've been completely soaked five times in three days! Happy that the rain has, finally, stopped!!! I am thinking that you are the office manager, with the marketing degree, that Greg spoke so highly of, mentioning your capabilities being such an asset to the company.  Please, give my regards to Greg. Now that the rain has stopped, I will plan to take him up on the offer of bringing in my clean car with the dealer paint for a complimentary touch-up service. He gave me some brochures to read regarding your exciting new coatings. I plan to review them and anticipate hearing from him with his notes so as to provide professional writing services for print and website use as he and I discussed, yesterday, while my car was there. Thank you for your follow up email. It is an indication of excellent customer service which keeps people, like me, coming back and referring others to you for services.  Incidentally, I did a quick review of your website. It is pretty comprehensive, with a great deal of information. Overall, it communicates a concise message to viewers which is great!  I haven't done any proofreading, just a quick once over; however, it appears very nice compared to many out there. Hope to meet you soon when I come back. Thanks, again: Liz Nellis
"Greg, I was very happy with the way you do business. I was told when to bring the car in and when it would be ready for pick up! Your people seem to enjoy what they are doing. I was very satisfied with the way the car looked. I will recommend your shop to anyone who might need your services!..." - Gary
Thank you for the recent miracle you performed on my 'fuzzy' truck interior and the oldies but goodies loaner. Awesome job! Since you're in the business of miracles, would you please take 20 lbs & 20 yrs off my photo 🙂 and resend!
Thanks again and I will be happy to refer you!
- Nancy
Hannah, Thanks so much for the picture and service. Totally love the car... Have a great 4th of July party at Greg's watching the fireworks and barge. Donnie C.
Good morning Hannah. Your group did a wonderful job on the Mountaineer. It looked like it came out of the showroom. Thank you very much Ken M.
Dear Greg and your team, You guys did a great job! We'll certainly tell our friends and be back again. - Mary and Allan A.
"I just wanted to thank you for the exceptional job on my 2002 Silver Jeep Liberty. It is absolutely spotless inside and out, looks and smells great and I am extremely pleased. It looks like a brand new car! I know that referrals are the name of the game in business, and I would feel very confident in sending any family member or friend your way knowing they would be treated right." - Nancy
"I wanted to say thank you for taking care of my vehicle. Even though it rained Friday and Saturday, my Durango still looked amazing. Thank you guys for everything and I can't wait to bring it back in. Thanks." - Eddy
An excellent job on both vehicles, as usual. Keep up the good work, THANKS for doing your best! Mike M.
"Classic Appreciation is definitely World Class! They listen to what the customer wants, suggestion solutions and then deliver on time! I look forward to doing business with them in the future. Thanks guys, I appreciate all that you did to make my experience a good one." - Bob
Hannah, Frank, Greg;
What an awesome job you did on my motorcycle. 14 Year old Harley Dyna "Super Glide"  that pretty much sits more than was ridden the past almost 14  years and it needed TLC, welllll...it got it. It looks like it came off the show room floor. I've already sent the picture to all my riding buddies and they can't wait to see it in person. I've put 132 miles on it since picking it up I'm so proud of it. Definitely a 5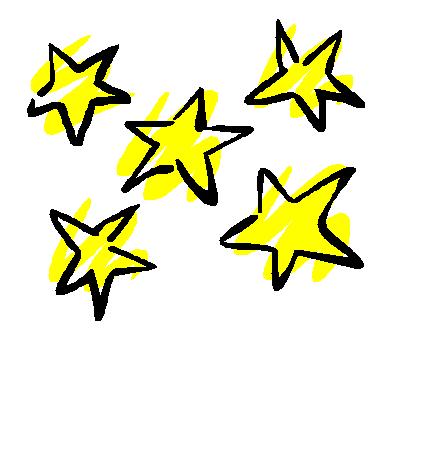 job and you'll see me again so you can do your magic on my "ROAD KING". Money well spent!
Regards and Thanks,
Gene
Hello Hannah, I'm surprised your camera didn't break while taking this photo. <LOL>  But the car looks INCREDIBLE!  I am so impressed at the job your team did.  I don't think I've ever seen my brake calipers look so clean in all the years I've owned the car.  Do you happen to paint them, too?  The engine compartment looks better than it did when I bought the car.  My wife is so impressed, she says we should have you do our Toyota pickup and I think we will. I just did a Google review with 5 stars and mentioned your name because of the great customer service you gave me. I'll be in touch soon to make an appointment for our truck. Cheers, Bob S.
Hi Hannah, Thank you for the picture! I want to thank Greg, yourself and the entire team - but especially Brandon, for an absolutely awesome job on my car! I think it's been 20 years since I brought my new (at that time) 1997 Oldsmobile Aurora to Classic Appreciation in Birmingham and I've been a regular customer ever since. I just wouldn't trust my car to anyone else !! I also don't want to leave out Jason, your installer for the XPEL protective film. Please let him know that the finished product looks unbelievable on the car – I'm very happy! All the best, Frank B.
Good morning Hannah. Your group did a wonderful job on the Mountaineer. It looked like it came out of the showroom.
Thank you Very much
- Ken M.
"Always enjoy the experience, and the new car feeling!"
- Richard
"Your work is better than excellent. I cannot say enough about your quality of work  and how happy I am when I picked up my car. It is perfect, just the way I like it! I think my favorite is your wax process. Best I have ever had. I appreciate your honesty on what needs to be done on my car at certain times. Plus, I feel like family when I arrive at Classic. Your customer service and friendliness is superb. Thank you for all your hard work and all you do for me." - Sue
Hannah and Team       Thanks for the fine detailing work. The upholstery looks great. As I'm sure you know I'll be back again,again again…       Paul K.
"Hi Greg,
The experience at Classic was classic and I'm most appreciative of the courtesy and professionalism that you and your staff showed. The only concern I have is that the detailing may have caused two or three accidents from people turning to look at the car while driving. The work was great." - Steve